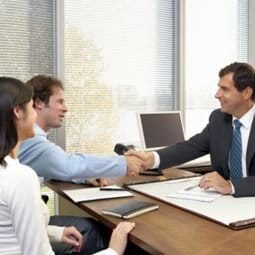 Which Financing Option Is Best For You?
Here at Griffin Ford-Lincoln Inc., we strive to streamline the car buying process as much as we can. Work with our sales staff to find your dreams' Ford vehicle. Be escorted to our financial experts to go over what financing options make the most sense for your situation. We work with many different local lenders in the Valdosta area. Our team can even help you decide if you should get a loan or lease your next Ford vehicle.
Loan VS Lease
Loans are typically provided by a third party like a bank or credit union. You will make a small down payment toward the vehicle you are interested in initially. You will make monthly payments to pay down your balance. Our team can help you shop around from lender to lender to get the best interest rate possible. This will help you save money in the long run. Loan terms will typically range anywhere from 36 months to 60 months, but some lenders specialize in shorter or longer-term loans. The quicker you pay back your loan, the less you will pay in interest. Most loans do not have penalties for paying them off early, but you should double-check with our team before proceeding.
Leases are closer to long term vehicle rentals than actual ownership. Leases typically require a larger down payment than loans, and you still make monthly payments to keep the vehicle. Lease payments are always lower than loan payments. As Ashburn, GA is only paying for the perceived depreciation to the vehicle. Leases come with restrictions on the number of miles you can put on the vehicle. Typically, you are limited to around 15,000 miles per year, and you must pay a fee if you go over the allotted amount. When your lease is over, you can choose to return the vehicle, buy the vehicle, or renew your lease. In this way, leases are more flexible than a traditional auto loan.